Sustainable innovation for the benefit of honey bees, beekeeping and people!
---
Developing new solutions to address the various challenges in the beekeeping industry is a key focus of our Véto-pharma strategy, and has been one of our commitments for more than 25 years.
To effectively address these issues, Véto-pharma devotes between 8 and 10% of its resources each year to innovation.
In 2021, the beekeeping innovation team relocated its research center to EVA (Honey Bee Center, or Espace de Valorisation de l'Abeille), an area dedicated to promoting honey bees set up by Véto-pharma in Chaillac, in central France, with the aim of stepping up its research into new active substances to fight varroa. This establishment that has worked to support and promote bees and beekeeping since it opened in 2015 houses the technical and operational center of its testing apiary.
A fast-moving environment born of new challenges. Véto-pharma is a laboratory dedicated to the health of the honey bee, an insect that is vital for biodiversity. As such, we focus our research and development on an innovative range of safe, high-added-value products and services, meeting both quality requirements and environmental concerns.
EVA – (Espace de Valorisation de l'Abeille) The Honey Bee Center welcomes the innovation team and its research laboratory attached to the Véto-pharma testing apiary.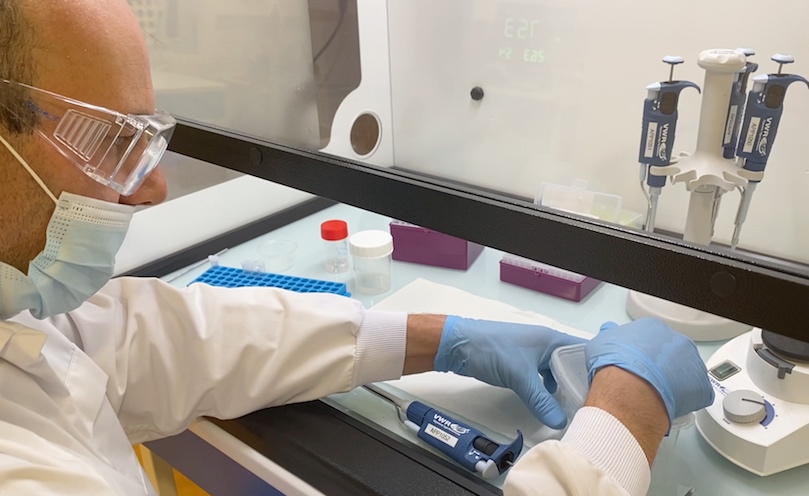 8% to 10% of our resources are dedicated to innovation
---
Our approach to innovation is geared to the needs of the beekeeping sector and based on two main expertises. First our scientific and technical know-how, and second the collaboration with external partners.
Our team of beekeeper engineers, researchers and technicians uses its expertise to develop medicines for honey bees. They have access to an ad hoc R&D laboratory at Véto-pharma and a test apiary in Chaillac, central France.
We collaborate with technical and scientific stakeholders involved in honey bee health (research laboratories and universities) in France and abroad. Through partnerships that will lead to therapeutic solutions for beekeeping.
300 hives dedicated to our testing
---
In place since 2014, our testing apiary of 300 colonies is spread over several sites around EVA, in Chaillac.
We use the apiary to carry out various tests to assist our search for new products aimed primarily at fighting varroa (but also in areas such as the fight against the Asian hornet and nutrition), and to monitor each year the efficacy of our mite treatments that have already obtained a Marketing Authorization (MA).
This in vivo testing structure is supervised by a beekeeper researcher and technician with a PhD in pathology, toxicology, genetics and nutrition. His knowledge of beekeeping and sciences is a major asset in creating a dynamic and an expert R&D approach.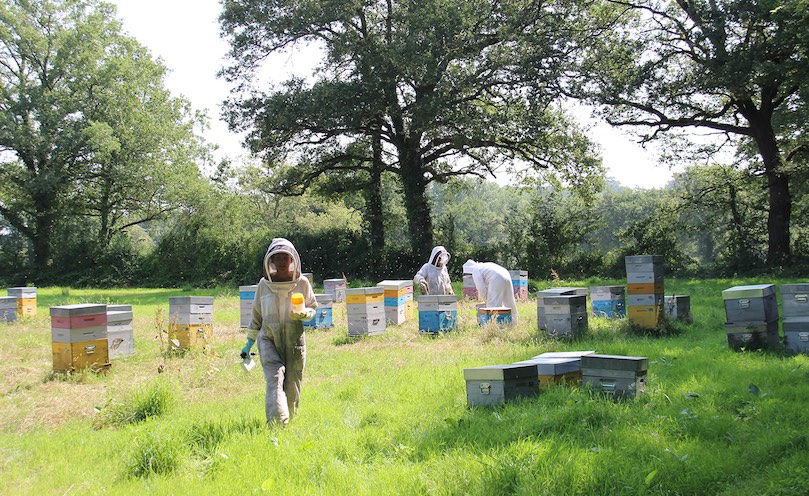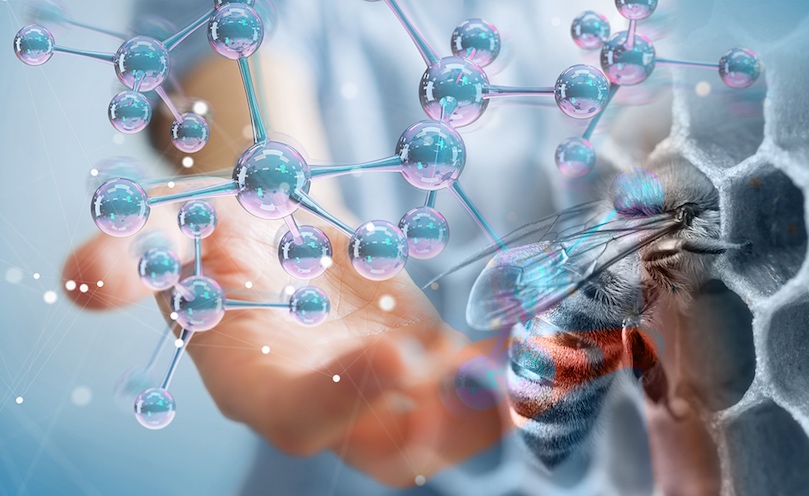 More than 40 new active substances already tested
---
Since 2018, we have tested more than 40 active substances against varroa, using our own molecular screening method.
7 active have already proved promising. Chemical or organic molecules are very often found to be effective against varroa mites, but very toxic to bees. This difficulty is one example among others of the constraints in obtaining enough live varroa mites for the conduct of trials.
Our apiary therefore plays an important role, allowing the R&D team to collect varroa mites. They will be then tested in our laboratory. Once an active substance is identified, there are many subsequent steps to obtain a final product. It will only be allowed to be used by beekeepers after obtaining the necessary authorizations. These processes can take an average of 5 to 10 years.