Watch this 54″ video to know everything about the new Apivar strips!
---
New Apivar strips, now "Easy Rip"!
---
Although varroa mite infestation is a major issue and the number one challenge in the beekeeping industry, treatment strategies do not have to be.
While separating Apivar strips used to be a bit of a challenge, that is now a thing of the past. Tearing strips apart is now easy with the new "easy rip" strips.
Separate multiple strips in a go, handing over to you a chance to achieve higher productivity. Apivar offers a stress-free and uncomplicated treatment of varroa mites.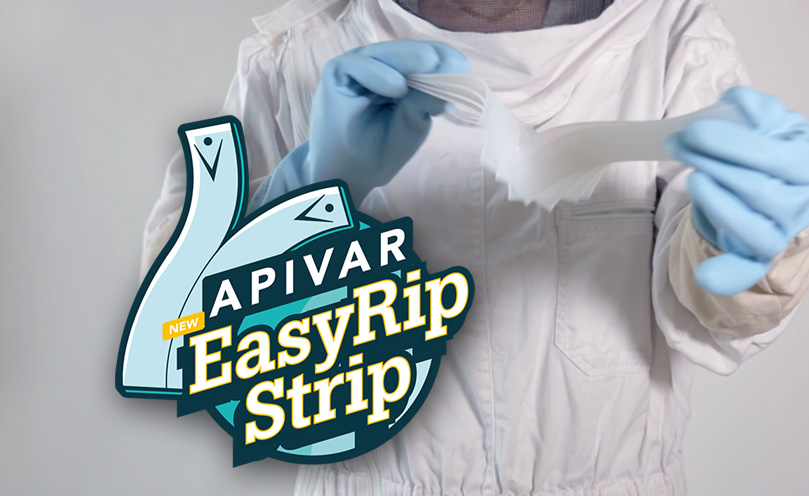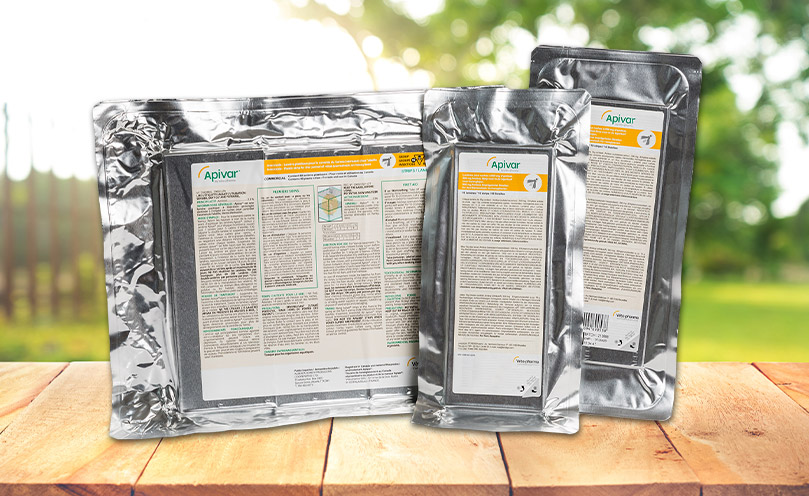 Three new Apivar packs made to suit your demand
---
The new Apivar packs of 4, 12 and 60 strips, mean no strips go unused! No matter the number of strips your hives need, there is a package made just for you.
Our packs now perfectly match the number of strips you will need per hive (1 strip per 5 frames of bees, usually meaning 4 strips for a double brood chamber, or 2 strips for a single one).
No matter the type of operation you manage, grab the pack you find most convenient and achieve maximum results that Apivar provides.
New Apivar: less waste, easier on the environment
---
The pack of 4 strips is the key to eliminating the difficulty associated with having to dispose unused strips. Purchase the right number of strips to treat your hives and do not worry about leftover strips. Fresh strips for a fresh treatment season – and for high efficacy.
The larger size pack of 60 strips is highly recommended for sideliners or commercial beekeepers. Open fewer Apivar packages and help reduce waste.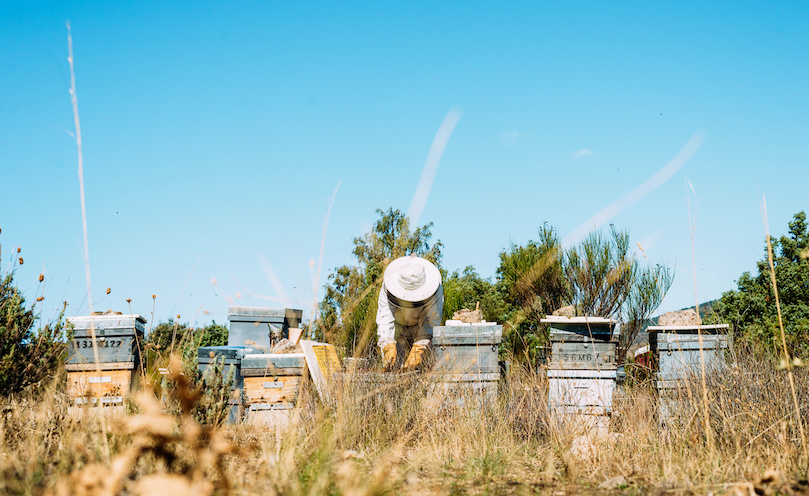 Apivar: same strip, now "Easy Rip"
---
With Apivar, you do not only achieve high varroa reduction in a single application, but also enjoy the convenience our product offers. Apivar delivers and achieves results – independent of ambient temperature or weather conditions.
Making an Apivar application requires less effort, with just a pair of gloves, no special equipment, and no hive preparation, you receive maximum value for your money. The unique nature of the Apivar strip makes it safe for beekeepers, bees and bee brood.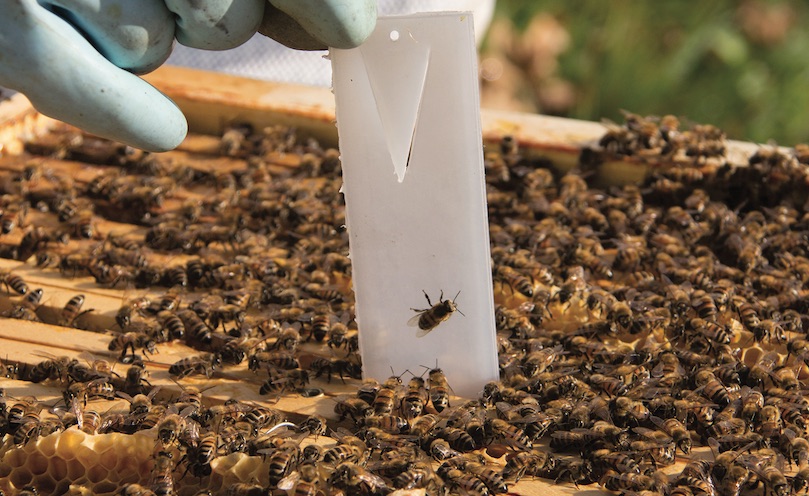 18 July 2022
One of our team goals for 2022 was to give you a better experience with our amitraz-based treatment, Apivar strips. We have made a couple of changes to help you to save valuable time. Let's make a quick tour of what's new …