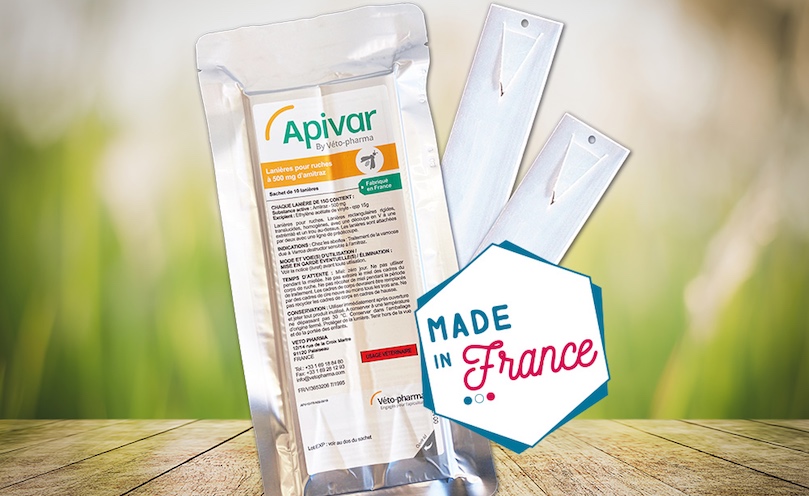 Apivar
---
Apivar is the only amitraz-based treatment against varroa mites. It comes in the form of plastic strips to insert into the hive.
Easy to use, Apivar requires only one application and can be used without temperature constraints. Manufactured in France since 1995, our savoir-faire ensures a consistent quality of the product.
ApiLife Var
---
ApiLife Var is an effective natural alternative against varroa mites based on thymol, eucalyptus oil, L-menthol and camphor.
It has been proven to have an excellent tolerability and a high efficacy, even with cooler temperatures where the other thymol-based treatments tend to be less effective or have more side effects. ApiLife Var is a great asset to rotate the molecules during the season and can be integrated in a yearly treatment schedule.
Distributed by Véto-pharma in the USA and Canada.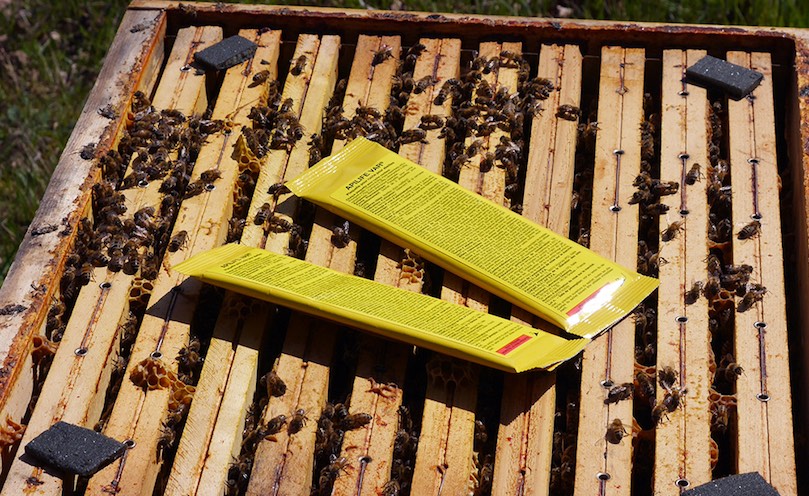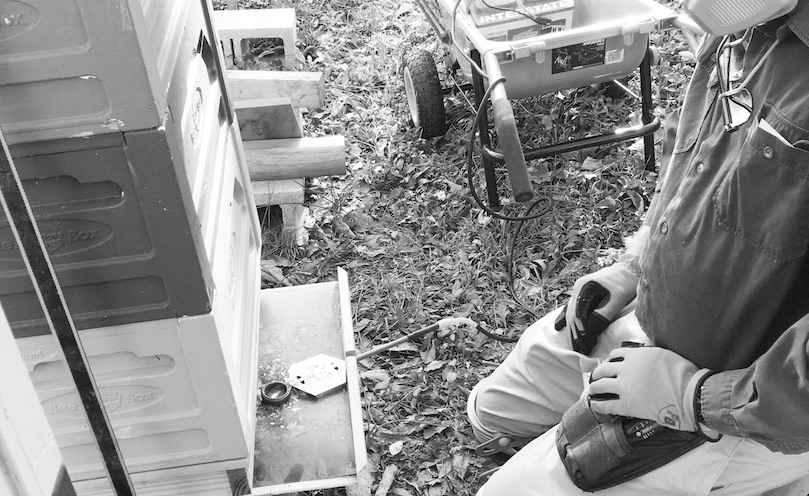 Api-bioxal
---
Api-bioxal is an oxalic-based varroa knock-down treatment developed specifically for honey bees. It is officially registered in the USA by the USDA and approved by the EPA.
The Api-bioxal powder can be used for dribbling (solution), sublimation or spraying (on package bees). It comes in three packaging sizes: 35g, 175g and 350g.
Distributed by Véto-pharma in the USA.
Varroa EasyCheck
---
Varroa EasyCheck is the first 3-in-1 tool for easy monitoring of varroa infestation on adult bees: alcohol washing, sugar roll, CO2 injection…
It's up to you to choose the method that suits you best!