VespaCatch: your ally against Vespa velutina
---
The VespaCatch trap and attractant has been used for almost 10 years by European beekeepers.
Specially designed for Asian hornets (Vespa velutina), this natural solution is a formidable ally in the fight against this invader.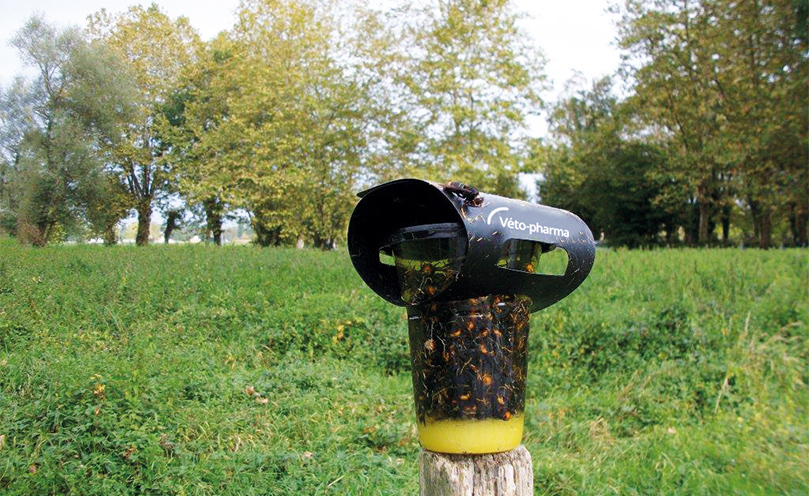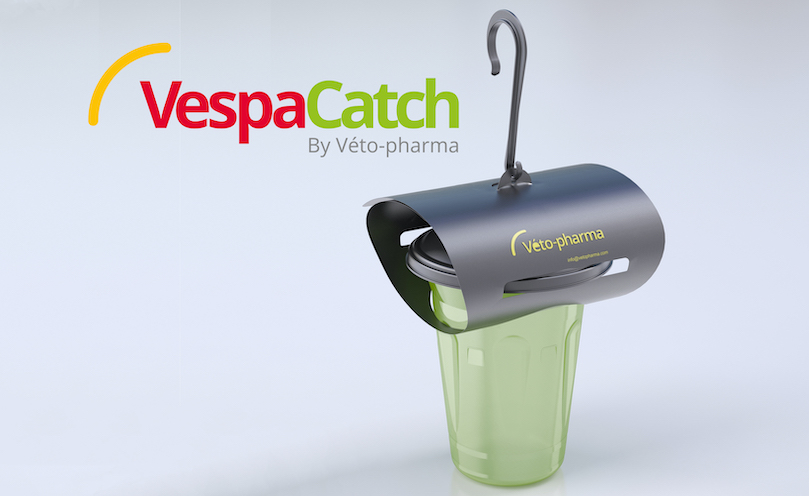 Highly effective trap!1
---
Specially developed to trap Asian hornets
The trap lid provides two entrances, both covered with a tunnel that focuses and directs odours, shields ambient light, and prevents hornets from escaping.
The shape of the trap concentrates the odour of the attractant and allows a better diffusion and efficacy.
The yellow bowl colour is known to attract Asian hornets.
Did you know?
During a trial conducted in Portugal during 15 days2, the Véto-pharma trap caught 2,3 times more Asian hornets than Tap-trap® product and 5,7 times more Asian hornets than "artisanal trap" (Bottle trap).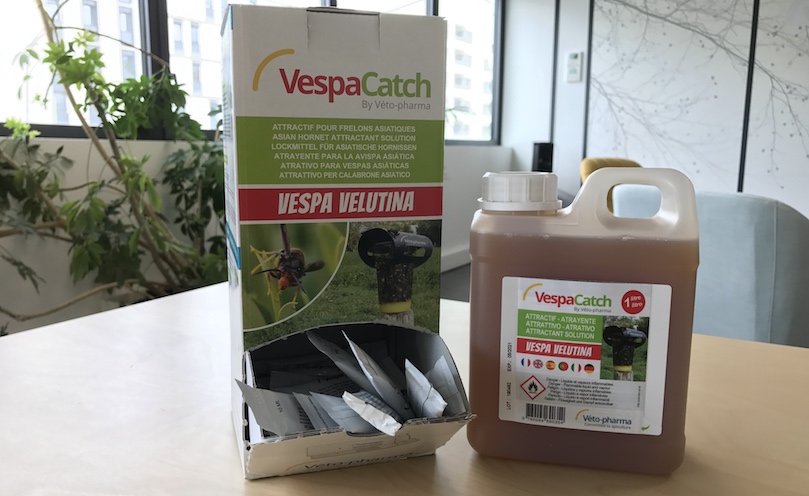 Maximize attraction by Asian hornets:
---
Natural trapping solution based on plant extracts
No pesticide
Formulated to not attract bees.
The hornet attractant is available in 2 dimensions: 1 litre bottle (doses for 100 traps) or single-dose sticks.
Instructions for use:
Mix in the trap bowl: 10 ml of VespaCatch attractant, 200 ml of water and 50 gr of sugar. Renew the solution at saturation of hornets in the trap or 3 weeks after placement.
VespaCatch: Tips for use our natural trapping solution for asian hornet
---
It takes a few hours for the traps to catch hornets.
If the traps do not catch any hornet, it may be useful to reposition them.
It is recommended to trap when the maximum daily temperatures exceed 15°C.
It is recommended to trap in areas of passage of the Asian hornet.
For better efficiency, do not clean the trap during the renewal of the solution.
When renewing the solution, we recommend leaving a dead hornet in the trap.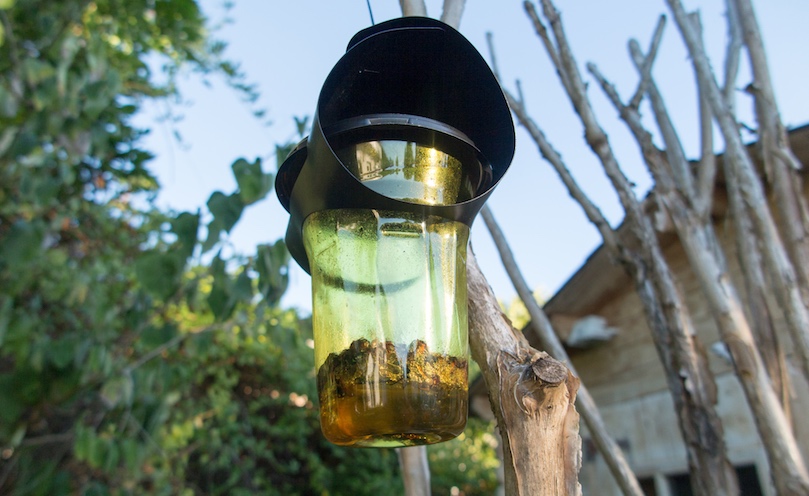 Want to purchase a VespaCatch?
Check out the list of authorized distributors in your country.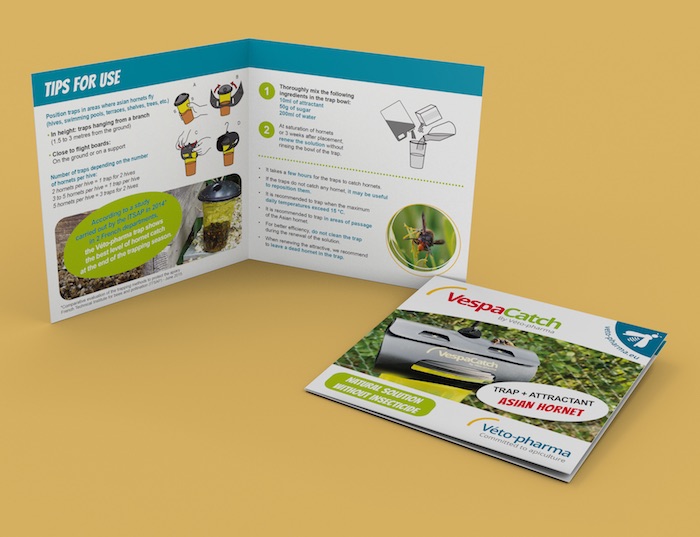 Mini-brochure presenting the essentials of the VespaCatch trap and attractant for capturing the Asian Hornet (Vespa velutina).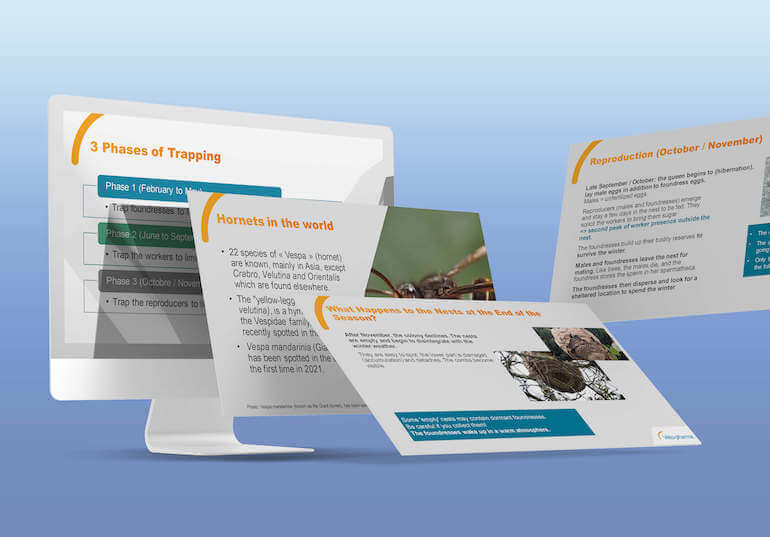 Presentation summarizing the key points to understand biology and cycle of the Yellow-legged hornet and how to trap it.
---
References
1- Comparative evaluation of the trapping methods to protect the apiary – French Technical Institute for bees and pollination (ITSAP) – June 2015.
2- Comparison trial of three different traps at Torre, Portugal – V.N. Cerveira, 25th october 2013
FRE-24-US-N01-01/22